20 October, 2013

/

Posted By admin
There's a question. Do you ever feel like you are not good enough? What do you tell yourself?
"I don't know…"       "I can't…"       "I'm no good…"      "It's no good…"
"I'm just not…
fit enough,
strong enough,
nice enough,
thin enough,
good enough,
happy enough,
pretty enough,
smart enough,
talented enough…
The list could go on and on- if we chose to let it. It's definitely a 'we' here as we all feel like this sometimes, but it is how we chose to deal with these thoughts, and our response to them that matters (I have written that before, and said it many times in different contexts ;o)).
Be aware of that little voice in your head.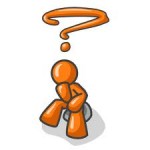 Is what it's saying useful to you right now?
Whose voice is it? Yours? your friend's? Your partner's? Your parent's?
When did it start? years ago, weeks, ago, has it always been there?
Was there a time when it was useful? yes, no, maybe…
Do you need to listen to it right now?
Will it help you get to where you want to get to?
If it is no longer serving you, enabling you to be who you want to be, to get to where you want to get to- acknowledge it, thank the voice for all its help in the past and turn its volume down. You may still chose to keep it with you, as a reminder, a useful check point.
Or you can chose to turn it off altogether.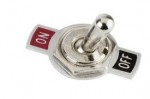 Surround yourself with positive people who will support you with where you want to go and what you want to achieve. There will always be the Dementors out there who will try and convince you that you shouldn't do it, try it, be it. But at the end of the day it is up to you. It's what you believe that it really, truly important.
So get you on your side- get unstuck, move out of your own way and start to take your next steps towards what you want.
Need some support to get your mindset right? Want to break through the barriers faster, to achieve sooner- why not try working with a performance/life coach? If you are ready to take those next steps and think you would like additional support to do that please get in touch:
jenny@positivegoals.co.uk, 07702199734, www.positivegoals.co.uk
Post Tagged with
action respond
,
attitude
,
awareness
,
clarity
,
coaching
,
development
,
Happiness
,
improve
,
performance
,
personal
,
positive
,
power
,
proactive
,
success
,
thinking